Octave CAT
While there were three versions of Octave's CAT synthesizer produced, the original CAT, the later SRM and then the SRM II, I am not aware of any cosmetic differences in the main panel between any of these. Hance this patch sheet should suit owners of any of these synths.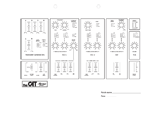 Octave CAT
Octave kitten
Here is the patch sheet for the CAT's diminutive sibling, the kitten. Price: $2.99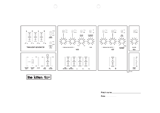 Octave kitten
Other Octave products
Apart from a controller and the rare Voyetra 8, I'm not aware that Octave had any other synths. But if you are after something different than what is presented on this page, please drop me a line to let me know what you require.